Edmonds: Best Seattle Neighborhoods 2013
A picturesque escape from the city—close enough that you can keep your day job.
By Seattle Mag April 3, 2013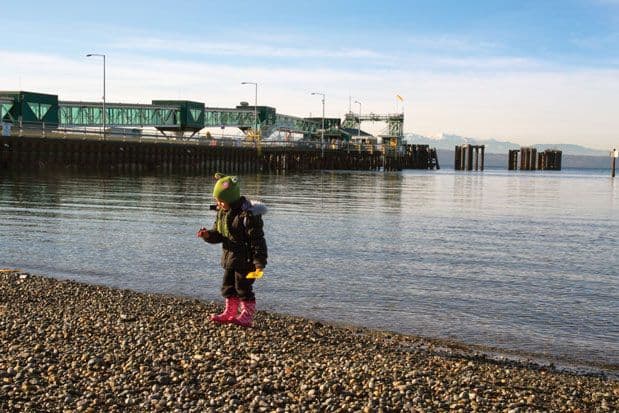 After a long stint of renting in Seattle's lively Phinneywood neighborhood, I felt like I was "taking the black" (see: Game of Thrones) when I purchased my first home in suburban Edmonds last year. But, as a first-time home buyer, I couldn't ignore the affordable prices, practically palatial square footage, gorgeous greenery and close proximity to an extended Greek/Serbian family. Besides, with commuter Sounder train service (and projected for 2023: light rail!), Edmonds is more convenient than you might think.
Only 20 minutes north of Seattle, Edmonds is not your typical bedroom community. Bustling yet low key, it boasts a ferry landing, great parks and schools, a growing restaurant scene, stunning peekaboo views of Puget Sound and the Olympics, and an adorable historic downtown that never fails to charm visiting urbanites into staying just a little bit longer.
Don't miss: The patio at Five Bistro; movies at the quaint Edmonds Theater (it's cheap to rent out for private parties); Yankee dip sandwiches by the fire at Rory's of Edmonds Bar & Grill; dinner and cocktails at Bar Dojo; just about any Asian food you're craving in the burgeoning International District on Aurora between 220th and 236th streets; and last but not least, the gorgeous beachfront off-leash dog park and marshland trail. And thanks to the train and ferry, you're one ticket away from countless scenic and biking destinations around the Northwest.
Go-to for out-of-town guests: Grab a coffee to go at downtown's Walnut Street Coffee, and then stroll along Main Street, browsing charming storefronts all the way down to Marina Beach Park.
Famous for: Home base of travel guru (and marijuana legalization activist) Rick Steves.
Bond Huberman is the seattlemag.com editor and has been an Edmonds resident since December 2012
Sign up and get Seattle's best events delivered to your inbox every week.