Enjoy a New Wine-based Cocktail From Liberty
Drink in the freedom with this new twist on a wine cocktail
By Seattle Mag January 22, 2016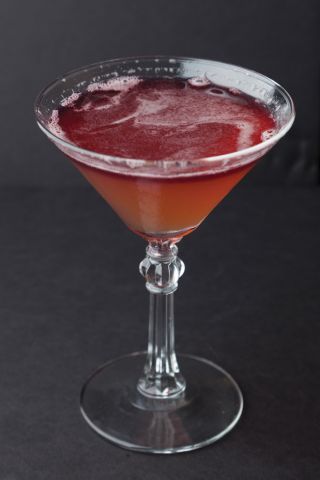 The Cocktail: The Red October 
Wine cocktails (drinks made with wine as their base and the addition of other ingredients) have been around since our first brave drinking ancestors added herbs and spices to their cup. A hit for years, these drinks dropped out of favor for the most part for much of the last century, until making a comeback during the recent cocktail resurgence, as bartenders opened their history books and imaginations. The Red October at Liberty is a modern wine cocktail not to be missed. It's a sipper deep in flavor and color, one that transports a slight tannic and citrus tang to the back of the throat, followed by the smooth bourbon and spice. 
The Bar: Coming up on its 10th anniversary, Liberty (Capitol Hill, 517 15th Ave. E; 206.323.9898; libertybars) is one of Seattle's trailblazing craft cocktail bars, using fresh and house-made ingredients long before they were routine, and pushing the drink envelope by barrel-aging cocktails and more. With its pedigree, you might expect attitude, but the bar maintains a beautiful neighborhood sensibility that makes Capitol Hill patrons of all styles feel at home the moment they walk in and see the couches, rock-show flyers, and scruffy but comfortable bar. Of course, I think the incredible spirit and liqueur collection is pretty cozy, too. 
Bartender's Advice: While The Red October was originally created by Haley Holman (now at Canon), when I was at the bar on a chilly Sunday afternoon, the amiable Laura Bishop (formerly of Can Can and Mecca) was busy behind the stick. She suggested the drink when I asked for a recommendation. I liked how it "dries the palate as you swallow," just as she said it would—a quality that makes it a perfect pick if you're looking to stay away from the sweeter drinks that often define American cocktail menus. She also called out how the drink has "several dimensions, which is the tell of a good cocktail." 
The Recipe:
1 ½ ounces Evan Williams bourbon
½ ounce fresh lemon juice
½ ounce Liberty house-made winter syrup
(a singular syrup with cardamom and secret spice delights)
¼ ounce house cherry syrup
A dash of local Scrappy's lavender bitters
Shake all ingredients with ice and serve up, double strained, in a cocktail glass. 
Top with a ½ ounce float of Garnacha, a dry red wine
Sign up and get Seattle's best events delivered to your inbox every week.