Great News Cocktail Fans! Sambar Open Another Month
By Seattle Mag August 16, 2012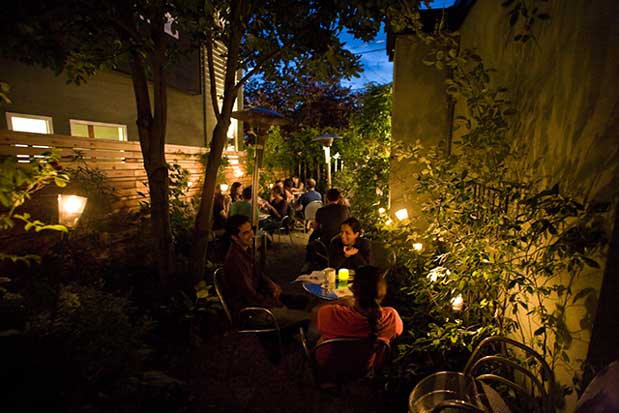 Sambar is back from the brink!
The beloved cocktail oasis behind the now-defunct Le Gourmand will remain open until the end of September, chef-owner Bruce Natafly told fans in a mass e-mail blast earlier this week.
"Sara and I are keeping SAMBAR open through the summer, and we are at the stove cooking the food ourselves! SAMBAR will close Saturday, September 29, so there is not much time left to come and enjoy the wonderful cocktails, food and the most beautiful garden in which to spend a summer evening," Bruce wrote.
I'll drink to that! Not exactly sure what cocktail I'd order, but most definitely gotta have the classic belt-busting combo, the Croque-Monsieur and frites. Mmmm.  
Sign up and get Seattle's best events delivered to your inbox every week.