Book Excerpt: 'Inventor, Bootlegger, Psychedelic Pioneer'
Brad Holden's second book brings to life one of Seattle's most colorful characters
Al Hubbard was a "charlatan, bootlegger, radio pioneer, top-secret spy, uranium entrepreneur and billionaire," according to HistoryLink.org. Naturally, Brad Holden became fascinated with him. Holden, perhaps Seattle's most famed amateur historian and "finder of things" (you can read about his colorful collection of artifacts in the May-June issue of Seattle magazine), has written a book that…
Seattle Retailers Slash Prices For Black Friday
Deals can be had at Amazon, Costco and Nordstrom
Retailers across the United State are offering huge discounts as Black Friday approaches. Locally, Nordstrom on average is slashing prices by 39%, Amazon by 26.5% and Costco by 22%, according to financial services website WalletHub.  Department stores JCPenney, Macy's and Kohl's topped the list, offering average discounts of 56.7%, 56% and 51.9%, respectively.  When broken down by…
Amazon Opens The Spheres in Downtown Seattle With Help From Jeff Bezos and Alexa
Seattle and Washington political leaders were also on hand for the official opening ceremony for Seattle's newest urban landmark.
"Alexa, open The Spheres." "OK, Jeff."   Jeff Bezos gets a little help from Alexa to open the @seattlespheres. #seattle #amazon #alexa #jeffbezos #downtown #southlakeunion #amazonspheres A post shared by Seattle Magazine (@seattlemag) on Jan 29, 2018 at 11:18am PST And with that, the signature piece of Amazon's $4 billion campus in downtown Seattle was…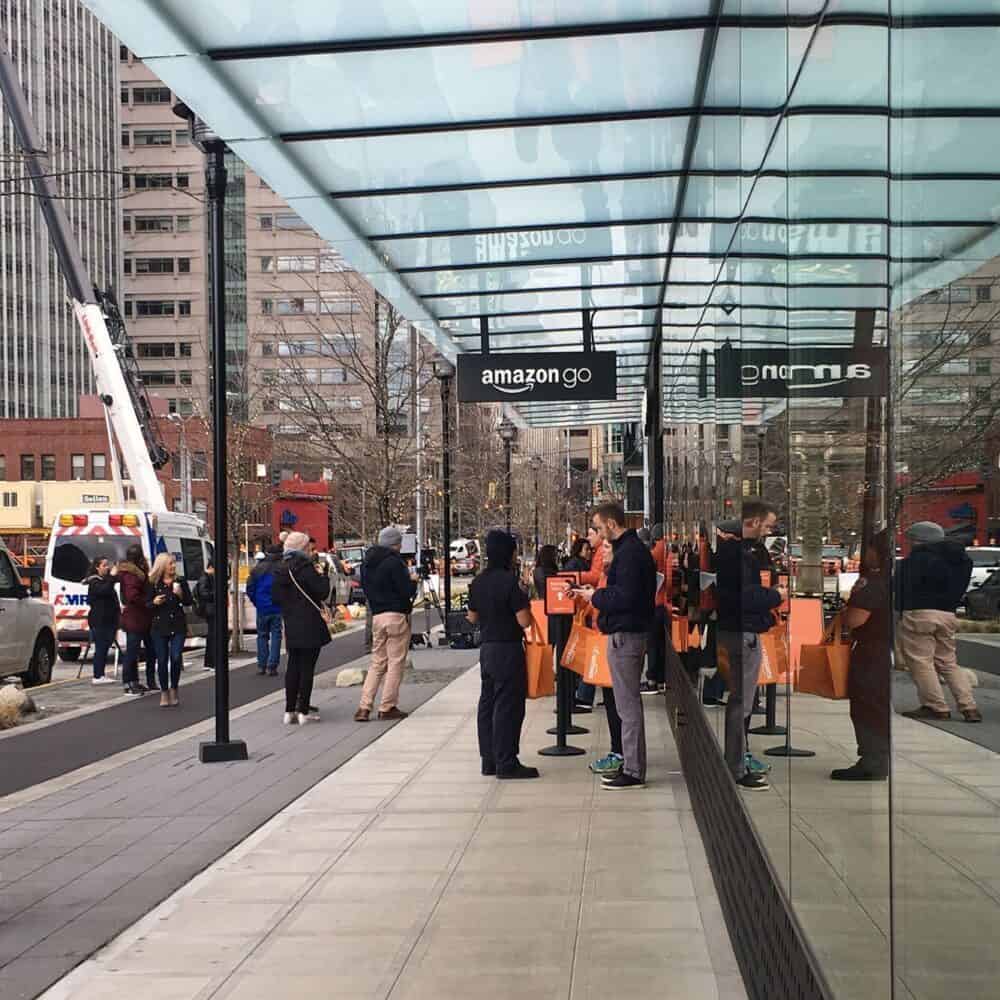 Amazon Go Opens In Downtown Seattle and it Features A Surprising Number of Local Favorites
We went to the store and skipped checkout for Day One of Amazon's latest experiment.
Hundreds of shoppers clutching free orange tote bags crowded into the fairly snug Amazon Go store in downtown Seattle on opening day, lots of them snapping photos, shooting live vids, some even buying stuff. It was just the kind of buzzy scene PR teams dream about for the premiere of the brave new world of…
Sign up and get Seattle's best events delivered to your inbox every week.